Heart-Shaped Valentine's Day Cake Recipe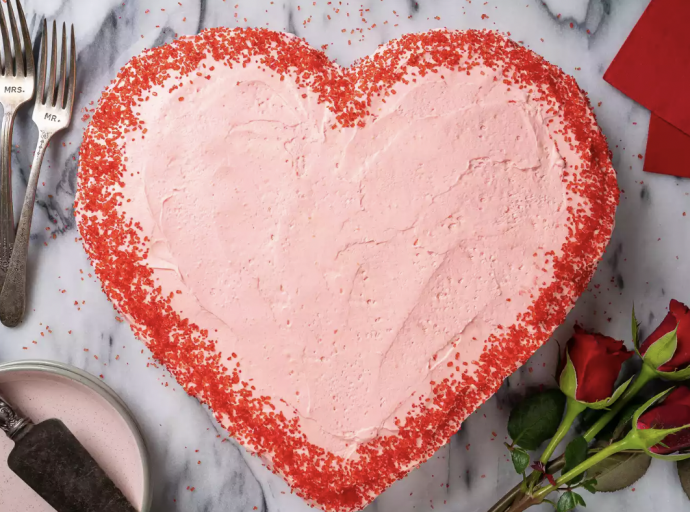 If you want to make a homemade Valentine's Cake but are a novice when it comes to baking, this recipe is for you. You can use a mix for the cake and the frosting is simply a spruced up whipped topping. Plus, with one simple trick you can transform it all into an adorable heart shape without buying a special pan!
This version uses a box of chocolate cake mix, but you can choose any flavor, except for Angel Food that comes in the 15.25-ounce size box. Feel free to try vanilla, strawberry, or even red velvet.
Prepare the cake mix as directed on the back of the box, but pour half of the batter into a square pan and the other half in a round pan. Once the cakes have been baked and cooled, simply slice the round cake in half. You can then easily assemble the cakes into the shape of a heart.
Once the cake is frosted, you can get creative and decorate with colored sprinkles or Valentine's Day candies. Then all you need is a nice card and maybe a bouquet of flowers to make it a perfect Valentine's Day.
Ingredients:
1 (15.25-ounce) box chocolate cake mix
1 cup water
1/3 cup vegetable oil
3 large eggs
1 cup cold milk
1 (3.4-ounce) package vanilla instant pudding mix
1/4 cup confectioners' sugar
1 (8-ounce) container frozen whipped topping, thawed
1 teaspoon red food coloring
Sprinkles, for optional topping
Conversation hearts, for optional topping