Crockpot Grape Jelly Meatballs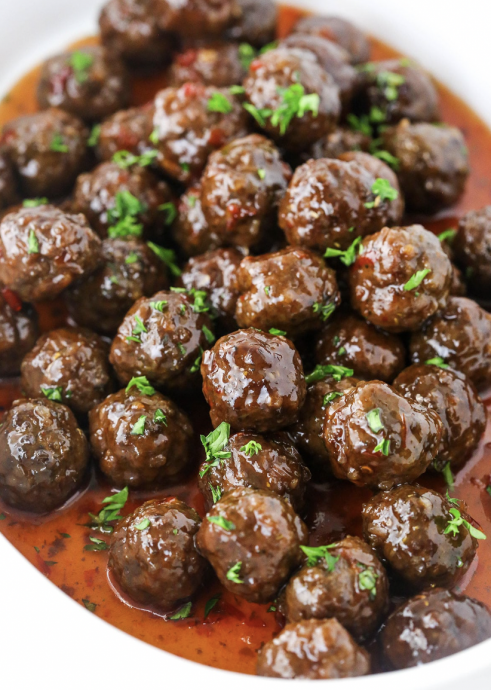 Grape Jelly Meatballs are a classic sweet and savory appetizer that everyone loves! With just 10 minutes of prep time and the ultimate seasoning blend, your Crockpot slow cooks these tasty meatballs to perfection.
These meatballs are a delicious classic. The homemade meatballs are coated in a sweet and savory grape jelly sauce and simmer in the crockpot for a couple hours. The sauce mixture of grape jelly and chili sauce may seem crazy, but the flavor is on point!
Even with all the yumminess packed into this party-worthy appetizer, it's super easy to put together. And you could even make it a couple of days in advance! The meatballs will only become more flavorful as they sit in the fridge. You'll definitely be sneaking some before you serve them!
Ingredients:
2 lbs ground beef
2 tbsp onion flakes
2 tbsp Italian seasoning (or 1 Tbsp oregano and 1 Tbsp parsley)
1 tbsp Worcestershire sauce
Salt and pepper, to taste
10 oz grape jelly
12 oz Chili sauce
Dried or fresh parsley, for garnish