Homemade English Muffins Recipe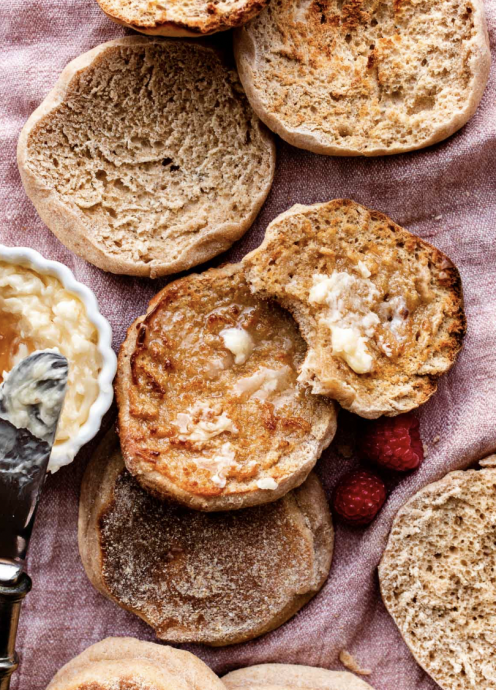 These honey wheat English muffins are completely homemade from a simple 8 ingredient dough. The sticky dough does not require kneading and you can skip the rolling pin entirely. Some homemade English muffin recipes call for a round biscuit/cookie cutter, but you don't need it for these– your hands sprinkled with cornmeal or semolina flour are your best tool.
Though the dough rises and is ready in about 2 hours, I strongly recommend refrigerating it for at least 6 hours so your English muffins have better flavor.
Ingredients:
1 and 1/4 cups (300ml) milk, warmed to about 100°F (38°C)*
2 teaspoons (6g) instant or active dry yeast*
3 Tablespoons (64g) honey*
2 Tablespoons (30g) unsalted butter, melted & slightly cooled
1 large egg, at room temperature
1 and 1/2 teaspoons salt
1 cup (130g) whole wheat flour (spoon & leveled)*
2 cups + 3 Tablespoons (280g) bread flour or all-purpose flour (spoon & leveled)*
cornmeal or semolina flour for handling dough (at least 1/2 cup (60g))