Perfect Stovetop Popcorn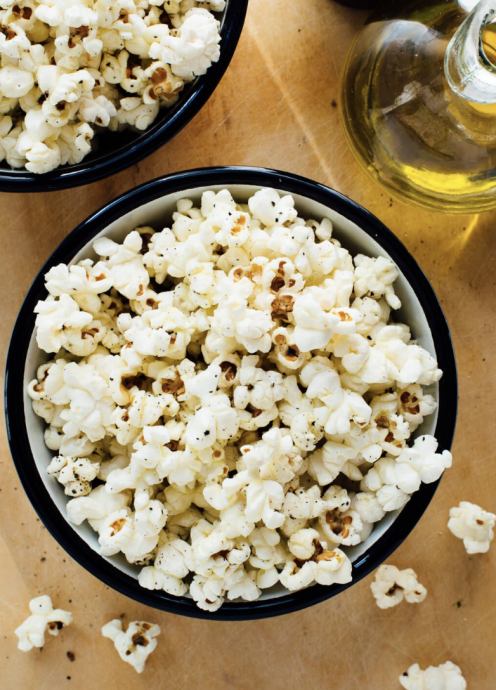 Little-known fact: I am a stovetop popcorn connoisseur. I've been making popcorn on the stove since my parents taught me in elementary school. Stovetop popcorn is infinitely better than microwave popcorn or air-popped popcorn. If you haven't made it yet, you've been missing out!
I'm on a mission to make sure everyone knows how to make popcorn from scratch. Today, I'm sharing all of my popcorn-making tips so you can make perfect stovetop popcorn at home, too. All you need are popcorn kernels, a good pot with a lid, oil and salt. You can do it!
Ingredients:
2 tablespoons extra-virgin olive oil or coconut oil
½ cup popcorn kernels, divided
Salt, to taste