Instant Pot Pizza Quinoa Casserole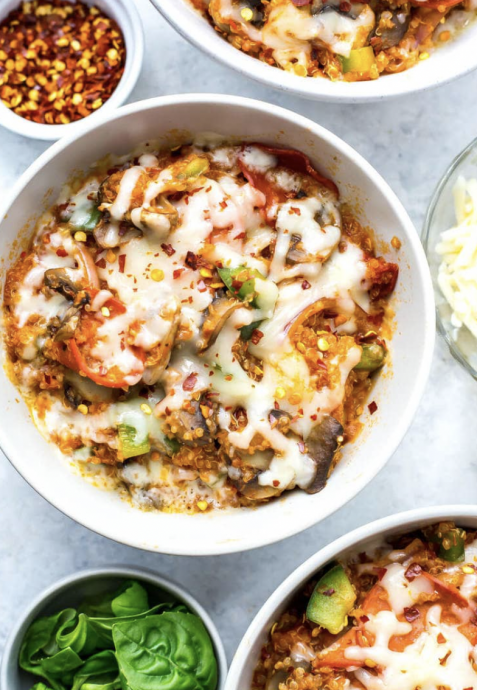 This Instant Pot Pizza Quinoa Casserole is a gluten-free pizza bowl that all comes together in one pot and in less than 30 minutes!
To store your pizza quinoa casserole, you will want to portion your meals out by serving and refrigerate without the melted cheese on top. Store each serving in an airtight container and keep in the microwave for up to 4 days.
It's important to store in the fridge without the melted cheese as it will last longer in the fridge without it. Leftovers that have the melted grated cheese on top will only last 1-2 days so, you're extending the shelf life of the leftovers and breathing some new life back into them.
When you're ready to enjoy your dish, take the serving out of the fridge, sprinkle your fresh, grated cheese on top and then microwave it for 1-2 minutes until warmed.
Ingredients:
2 cups chicken broth
2 cups sliced mushrooms
1 cup dried quinoa
2 cups Pizza Sauce
1 package turkey pepperoni
1 green bell pepper, diced
1 small red onion, sliced
1 cup shredded mozzarella cheese
Basil and red chili flakes to top (optional)