Easy Blue Cheese Dip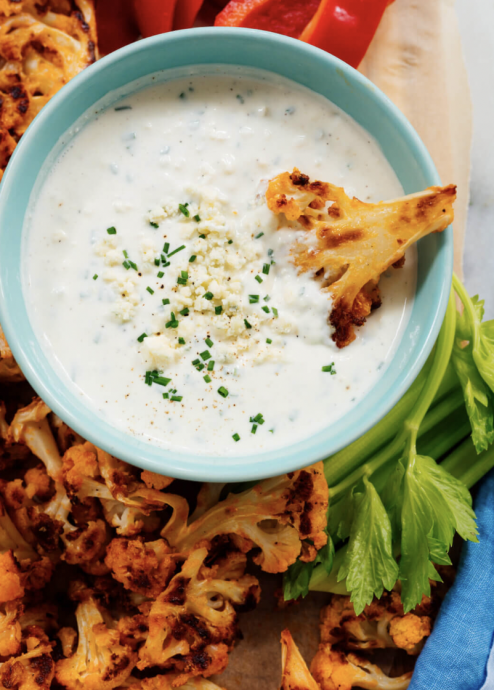 This blue cheese dip just might convert blue cheese skeptics into fans. Yes, it really might. You can trust me on this because I'm a little iffy on blue cheese myself. Sometimes I love blue cheese, like in this peach and avocado salad, and sometimes it's just too much.
In this dip, it's perfect. This blue cheese dip recipe is cold, creamy, and savory with an unmistakeable—but not overpowering—blue cheese funk. It's easy to stir together and tastes even better after a brief rest.
Ingredients
1 cup sour cream or Greek yogurt
1 cup (4 ounces) crumbled blue cheese, plus more for garnish
2 tablespoons lemon juice
1 tablespoon finely chopped chives or green onion, plus more for garnish
1 medium clove garlic, pressed or minced
Freshly ground black pepper, to taste
½ teaspoon fine salt, to taste