Love Real Food Simple Gluten-Free Apple Crisp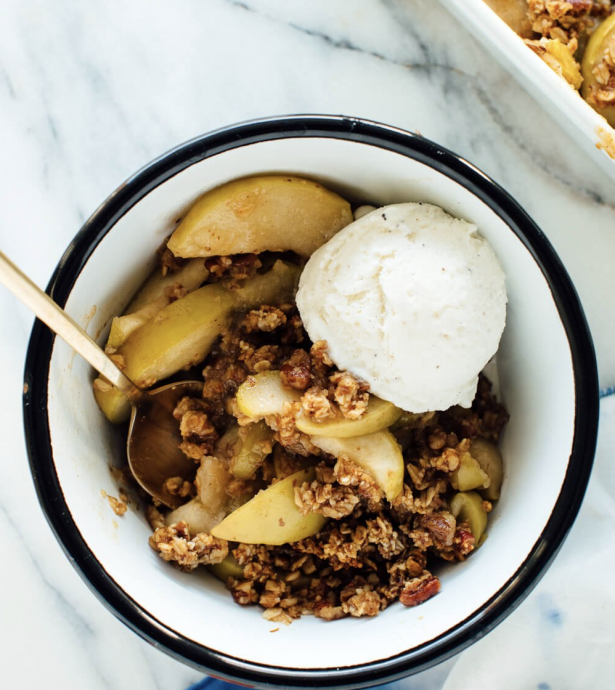 What's better than apple pie and a whole lot easier to make? Apple crisp! This apple crisp recipe is gooey on the inside, and tender but crisp on top. It's made with wholesome ingredients, like old-fashioned oats, almond meal, pecans, honey, and of course, lots of fresh apples.
On a cool fall day, there's nothing better the smell of this apple crisp baking in the oven. This homemade dessert would also be the perfect ending to your Thanksgiving supper.