Super Creamy Cacio e Pepe Pasta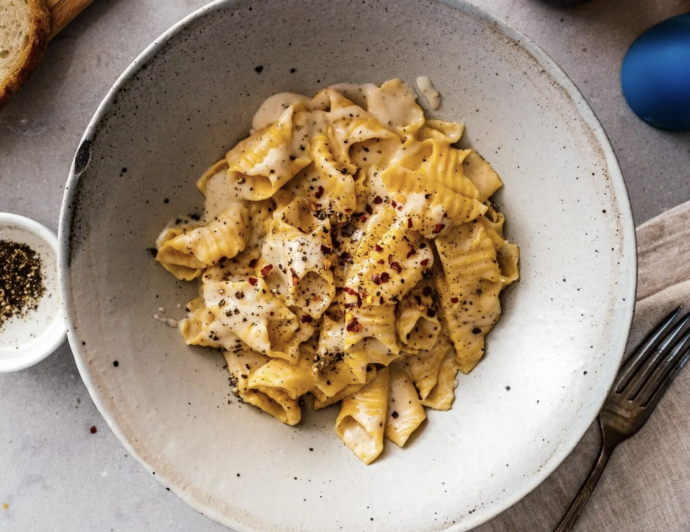 This extra creamy cacio e pepe style sauce is perfect when you're in the mood for mac and cheese, but trying to adult too.
They were super saucy, extra cheesy, and looked so cravable. It was a twist on cacio e pepe – instead of the starchy pasta water, pecorino, pepper, and pasta route, it went for a pecorino mornay sauce flecked with pepper.
Mornay sauce, for the uninitiated, is a classic French sauce built off of béchamel, a flour thickened milk sauce. Traditional mornay is made with gruyère cheese but this one uses pecorino, which is the cheese normally used for cacio e pepe. You can use parmesan if that's what you have but if you see pecorino at the store, it's worth a buy. It's slightly sharper, more intense, and less nutty than parmesan because it's made with sheep's milk instead of cow. It really makes cacio e pepe amazing and if you're looking for the same flavor cacio as the ones you get in an Italian restaurant, the cheese is the answer.
Ingredients:
1 tbsp butter
1 tsp freshly cracked black pepper
1 tbsp flour
1/2 cup whole milk
3 oz finely grated pecorino about 1.5 cups
1/4 cup pasta water more if needed
6 oz pasta I used homemade garganelli