Sausage Stuffing Balls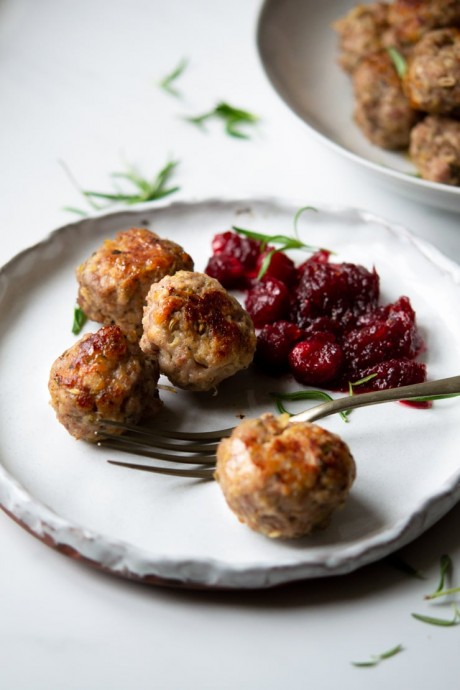 Delicious, soft and juicy sausage stuffing balls made with sausage, apple, garlic and herbs. These bite sized beauties are perfect for any festive spread, be it Christmas or just because it's the best time of the year! Serve with homemade cranberry sauce.
These sausage stuffing balls are not something you'd often find on an Italian table but they're something I cannot forget about at this time of year! They're super easy to make and let me tell you they are SO juicy, tender and delicious.
If I'm making a roast dinner at this time of year I always love to add a festive spin on it with these sausage stuffing balls. You can add different herbs and spices to these stuffing balls they're so easy to adapt, here are some ideas: Swap the apple for a small pear. Try adding fresh thyme, basil, sage or parsley. Add dried cranberries to make them extra festive (this will add more sweetness). Add chili flakes / red pepper flakes for a spicy kick. Use shallot instead of onion. As well as being perfect served as a side dish these sausage stuffing balls make great party food nibbles. Make the sausage balls slightly smaller into bite-sized pieces then serve with cocktail sticks at parties.
Ingredients:
14.8 oz/ 420g (around 6 sausages) Sausages , high quality removed from their casings
1 small Sweet Apple
2 tbsp Fresh Breadcrumbs
1 small (or half large) Red/Purple Onion
2 cloves Garlic , minced
1 tbsp Fresh Rosemary , finley chopped
1 tsp dried oregano
1 tsp fennel seeds
Salt and pepper to season
1 tbsp olive oil , for frying