Simple Strawberry Smoothie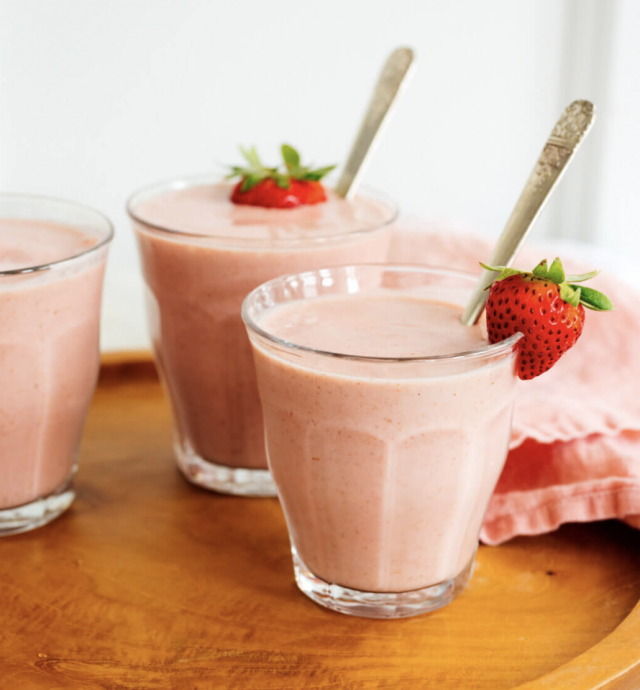 You're going to love this strawberry smoothie. This recipe is cold, creamy and satisfying, and its nutty strawberry flavor is truly crave-worthy.
In their most basic form, these strawberry smoothies require just four ingredients—frozen strawberries, frozen bananas, almond milk and almond butter.
This smoothie recipe tastes like a strawberry milkshake, and you can make it for breakfast! I'll be sipping on these pink drinks all summer, and I hope the recipe becomes a staple in your home as well.
Ingredients:
1 ½ cups to 2 cups unsweetened vanilla almond milk or water
10 ounces (2 cups) frozen strawberries, thawed for 5 to 10 minutes*
1 ½ cups frozen bananas (I freeze my bananas in ½″ slices)
¼ cup almond butter
Optional nutrition boosters: ¼ cup old-fashioned oats and/or 2 tablespoons flax seed
1 to 2 teaspoons maple syrup, if desired for sweetness