Grilled Vegetable Salad with Feta and Balsamic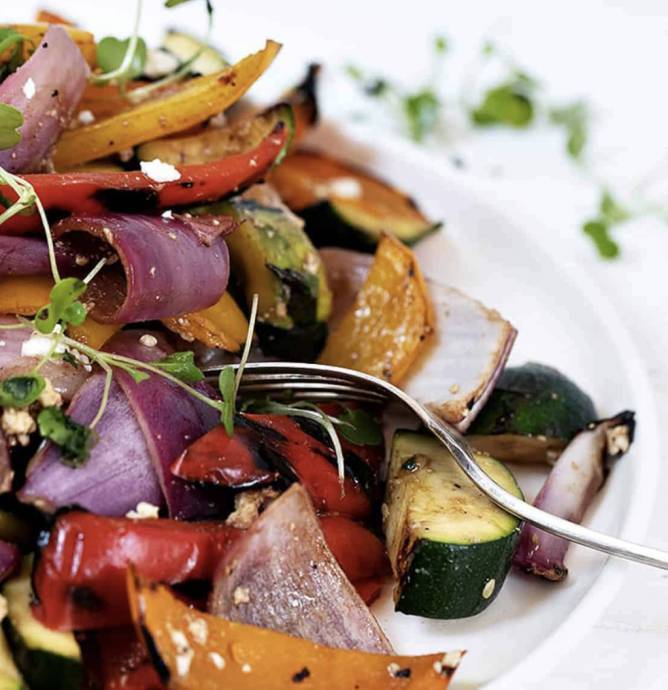 An easy and delicious grilled vegetable salad, with feta and an easy balsamic vinaigrette.
Easy and delicious grilled vegetables, tossed with crumbled feta cheese and tossed in a simple balsamic vinaigrette, for a great Summer side dish or meatless main.
Grilled vegetables are one of the joys of Summer grilling season for me. Grilling takes vegetables to a new level of deliciousness, and turning them into a salad, makes a great side dish or a meal in itself!
I enjoy this salad warm, though it is quite nice at room temperature, as well. And no worries if you are BBQ-less. I've included some alternate cooking methods here, as well as more ways to use your grilled vegetables.
Ingredients:
3 Bell Peppers, red, yellow and orange ideally
3 Zucchini, Summer squash, green or yellow or a combination
1 Red Onion, preferably short and wide
1/2 cup feta cheese, crumbled
For the dressing:
2 Tbsp balsamic vinegar
2 Tbsp olive oil
Salt and freshly ground pepper