Pound Cake With Strawberry Icing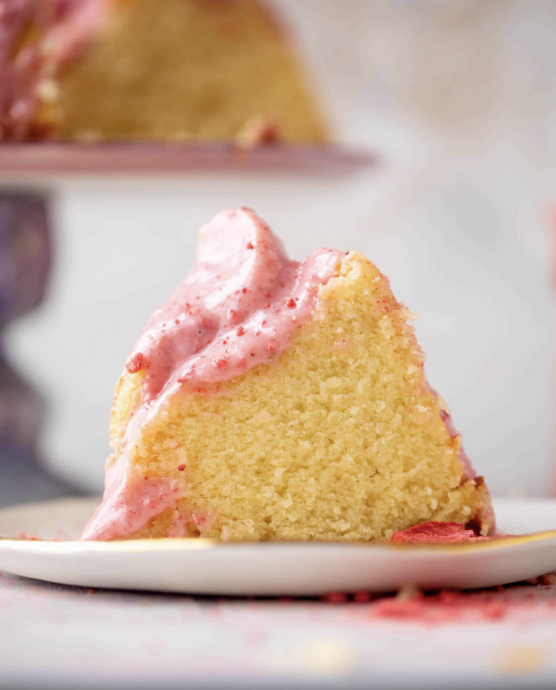 This classic pound cake is buttery and tender, drizzled in a strawberry icing for the best spring flavor. It not only tastes incredible but it's beautiful too!
Buttery pound cake drenched in strawberry icing – it screams HELLO SPRING! Ideal for easter, berry season, warmer weather and really just any time you'd like to enjoy cake.
Ingredients
3 cups sifted cake flour
1 teaspoon kosher salt
1 cup unsalted butter, (2 sticks) at room temperature
2 ½ cups granulated sugar
6 large eggs, at room temperature
3 teaspoons vanilla extract
1 cup heavy cream
STRAWBERRY ICING
2 ¼ cups of powdered sugar
⅓ cup crushed freeze dried strawberries
1 teaspoon vanilla extract
2 tablespoons heavy cream
2 ½ tablespoons milk