Cheesy Scalloped Potatoes for Easter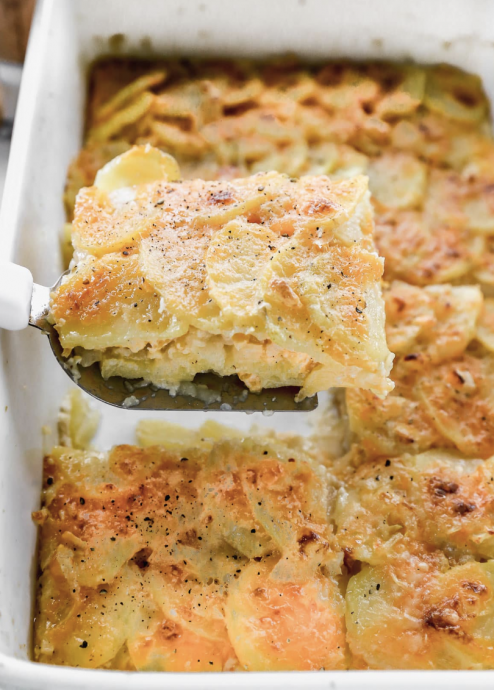 If you believe as I do, that the side dishes make the feast, then you absolutely, positively need this recipe for the BEST homemade Cheesy Scalloped Potatoes.
These potatoes taste decadent and memorable enough for something special, but won't weigh you down after just a few bites. No heavy cream sauce!
The only thing more heavenly than the rich aroma that perfumes the kitchen as these homemade scalloped potatoes bake is the glory of actually eating them.
Ingredients:
2 tablespoons unsalted butter
1 medium onion ¼-inch diced
6 garlic cloves minced (about 2 tablespoons)
2 cups whole milk
2 teaspoons kosher salt divided
¼ teaspoon ground black pepper
3 pounds Yukon Gold potatoes about 6 to 8 medium
3 tablespoons all-purpose flour
6 ounces sharp cheddar cheese shredded (about 1 ½ cups)
1 ounce Parmesan cheese shredded (about ¼ cup)