Blueberry, Raspberry, Strawberry Tiramisu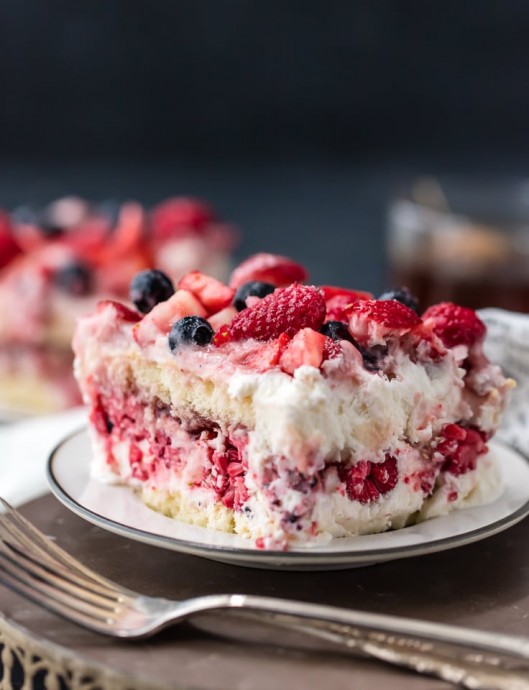 This strawberry tiramisu with blueberries and raspberries is so fruity, so colorful, and so delicious! It's the perfect berry dessert for summertime or holidays. My new favorite dessert on the planet is Triple Berry Tiramisu! It's inspired by classic tiramisu, but with a totally new fruity flavor.
This blueberry, raspberry, and strawberry tiramisu is filled with berries, whipped cream, lady fingers, and mascarpone cheese. I even added in a bit of raspberry liqueur in there for an extra kick, and it makes all the difference. This triple berry dessert is so much fun and so easy to make! This recipe is perfect for Valentine's Day desserts, 4th of July parties, or just a special treat for any day. I love how fresh and fruity it is while still being sweet and indulgent. Yum!
Ingredients:
20 lady fingers 1 package (soft)
1 1/2 cups heavy cream
8 ounces mascarpone cheese
1 cup white sugar divided
1 teaspoon vanilla
5 tablespoons Chambord raspberry liqueur, divided
2/3 cup strawberry jam or jelly
1 1/2 cups sliced strawberries
1 cup fresh raspberries
1/2 cup blueberries