Jalapeño Cheddar Cornbread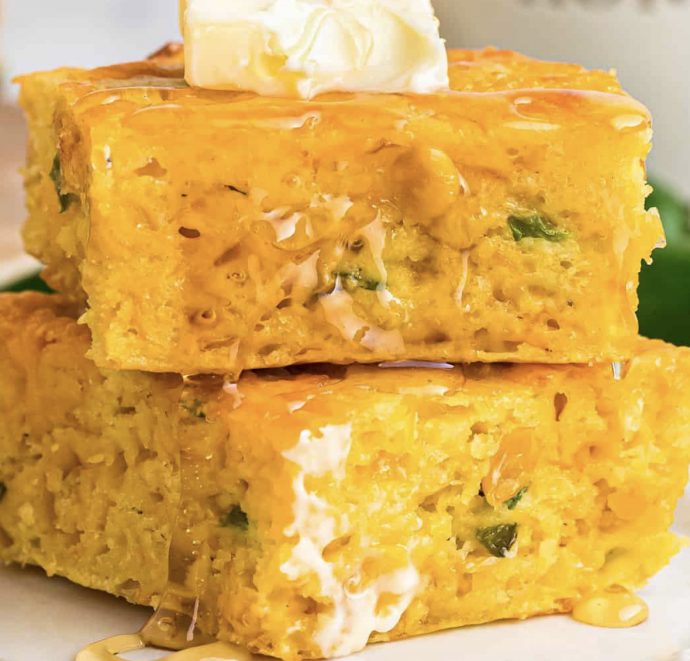 Prepare your taste buds for a delightful twist on classic cornbread with this Jalapeno Cheddar Cornbread recipe. The combination of spicy jalapenos and sharp cheddar cheese adds a flavorful kick to this comforting side dish.
With its golden crust and savory interior, this Jalapeno Cheddar Cornbread is the perfect accompaniment to chili, barbecue, or any hearty meal. The combination of heat from the jalapenos and richness from the cheddar cheese will tantalize your taste buds and leave you craving for more.
Ingredients:
3 large eggs
1 cup sour cream full fat is recommended
1/4 cup unsalted butter melted and cooled a bit
1/4 cup granulated sugar
15 oz can creamed corn
2 tsp baking powder
1/2 tsp kosher salt
1 1/4 cups all-purpose flour
1/4 cup yellow cornmeal
2 fresh jalapeños seeded and diced
1 3/4 cups shredded cheddar cheese divided