Oven Baked Chicken Thighs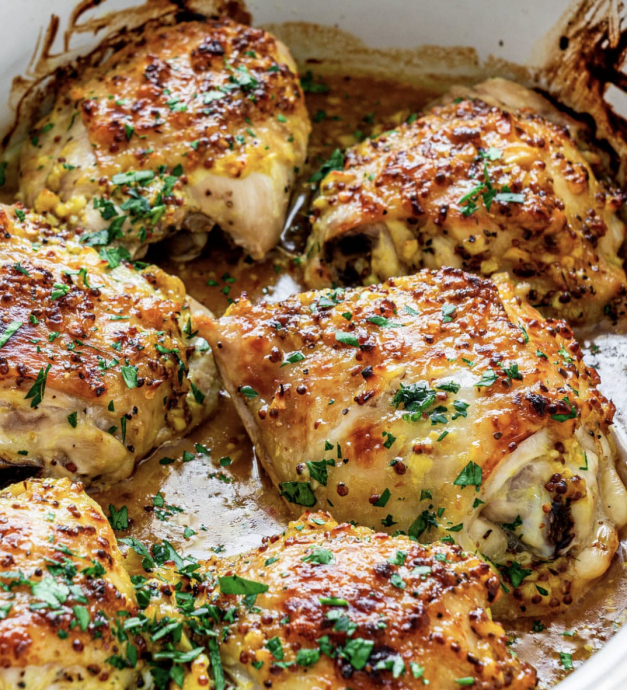 Get ready to enjoy tender and juicy chicken thighs with this simple Oven-Baked Chicken Thighs recipe. With minimal effort, you can achieve perfectly seasoned and flavorful chicken thighs that are sure to impress.
These Oven-Baked Chicken Thighs are a fantastic option for a quick and satisfying dinner. With their crispy skin and juicy meat, they are versatile enough to pair with a variety of sides, from roasted vegetables to mashed potatoes. Embrace the simplicity and deliciousness of this easy chicken thigh recipe.
Ingredients:
2 pounds chicken thighs (bone-in skin-on)
1 teaspoon salt (or to taste)
1 teaspoon black pepper (or to taste)
Sauce
2 tablespoons olive oil
1 tablespoons whole grain dijon mustard
1 tablespoons mustard
2 tablespoons honey
6 cloves garlic (minced)
¼ teaspoon red pepper flakes