Perfect Sour Cherry Almond Bars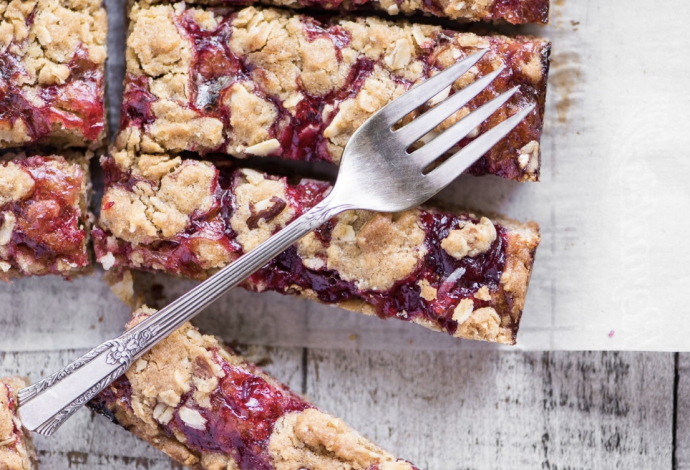 Sour Cherry Almond Bars ~ the cherry filling is nice and tart, the almond crumble is chewy and butterscotch-y ~ these are a must make!
This is a great recipe. The bars really benefit from the cooling process. They become wonderfully chewy and they will have nicer edges when cut. The flavor is fantastic.
These bars are delicious, and so convenient to make using pantry ingredients and a jar of jam. For this crumble recipe you'll use the same dough for the bottom crust and the crumble topping, so they're super simple to throw together. The topping bakes up and spreads just enough over the jammy surface while still allowing those vibrant cherries to peek through. Kinda perfect. These bars feature a buttery almond crust and a luscious sour cherry filling, topped with a crumbly almond streusel. With every bite, you'll experience the contrast of the crunchy crust, the juicy cherries, and the nutty almond topping. These bars are perfect for dessert or as a sweet snack to satisfy your cravings.
Ingredients:
1 cup (2 sticks) unsalted butter, at room temperature
2 packed cups brown sugar
1 large egg
2 tsp almond extract
2 tsp baking powder
2 cups all purpose flour
2 cups rolled oats
1/2 cup sliced almonds
12 ounces sour cherry jam