Hawaiian Garlic Shrimp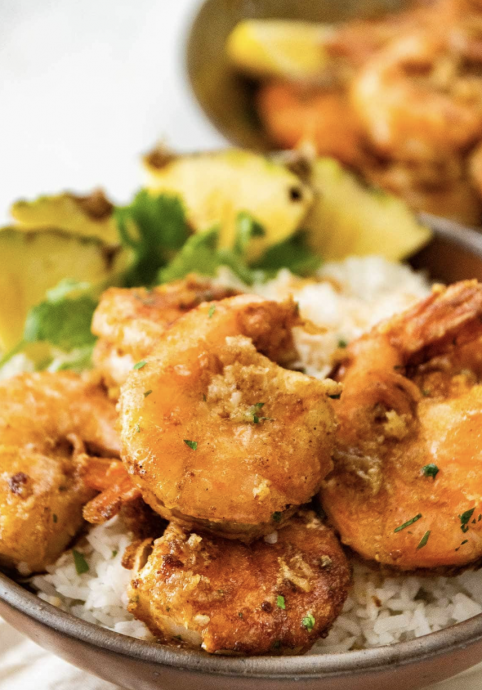 Hawaiian Garlic Shrimp is cooked quickly in a skillet with flavorful garlic butter, and seasoned with paprika and spicy cayenne pepper.
Easy Seafood Recipes like Shrimp Scampi, and Grilled Cilantro Lime Shrimp are perfect dishes to serve during the Summer, and this Hawaiian Shrimp is one more to add to the list. They come together quickly for a quick, flavorful, and refreshing dish.
Ingredients:
14 cloves garlic , minced (about 1 head)
4 tablespoons unsalted butter
1 pound shrimp , deveined, shell-on (16-20 count)
2 tablespoons flour
1 teaspoon kosher salt
1 teaspoon paprika
1/4 teaspoon cayenne pepper
1/4 cup vegetable oil