Bananas Foster Cobbler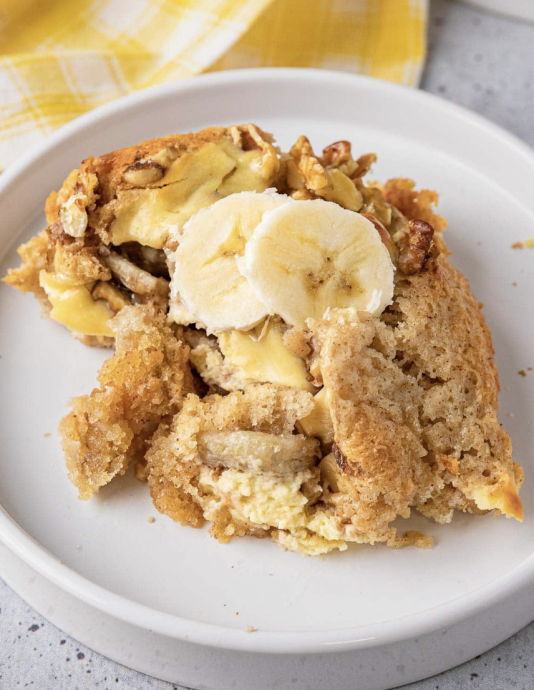 Bananas Foster Cobbler is an easy, rich, buttery cobbler recipe with creamy banana, brown sugar and cinnamon vanilla flavors in every bite.
If you are a banana fan and you are looking for a rich, indulgent banana dessert idea that is also easy to make, this is definitely the sweet treat you need! It has all the amazing flavors you love in Bananas Foster with a warm cinnamon vanilla brown sugar filling baked around fresh banana slices and crunchy walnuts. There are pockets of sweet cream cheese for a burst of caramel cheesecake flavor.
Ingredients:
1/2 cup butter melted
2 cups milk
2 cups flour
1 cup white sugar
1 cup light brown sugar , packed
4 teaspoons baking powder
1 teaspoon salt
1 teaspoon cinnamon
4 bananas , very ripe, sliced
1 cup walnuts , chopped
8 ounces cream cheese
1 large egg
2 tablespoons brown sugar
1 teaspoon vanilla