Apple Bundt Cake With Caramel Icing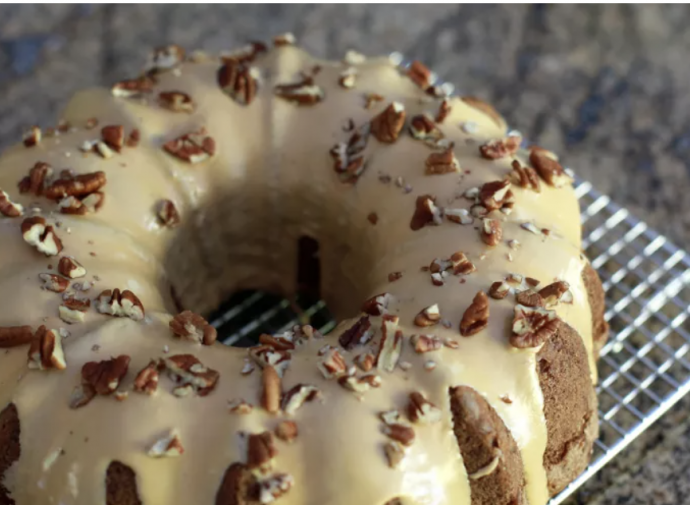 This apple cake is moist and loaded with chopped apples and either pecans or walnuts. We recently added the simple caramel glaze to the cake, but you can also use a basic vanilla glaze or one of its variations. A maple pecan glaze would be excellent on this apple cake as well.
Sprinkle extra chopped nuts over the glazed cake or garnish it with toasted coconut.
Ingredients
For the Cake
1 1/4 cups vegetable oil (canola, corn oil, or safflower are all good choices)
2 cups sugar
3 large eggs
3 cups (13 1/2 ounces) flour
1/2 teaspoon salt
1 1/4 teaspoons baking soda
2 teaspoons vanilla extract
3 cups apples, chopped
1 cup nuts, chopped, pecans or walnuts
For the Caramel Icing
2 cups confectioners' sugar
2 tablespoons butter, softened
1 teaspoon vanilla extract
4 to 6 tablespoons caramel dessert topping
3 to 6 tablespoons milk, or enough for a thin glaze
Chopped nuts, for garnish, optional