Chocolate Covered Dates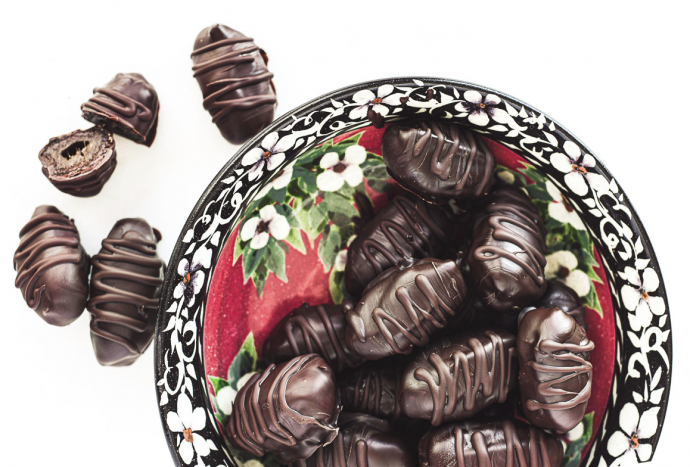 Simple but ultra luxe chocolate dipped dates make a spectacular gift or sweet treat for a special occasion.
Chocolate covered dates are one of those sweets that you know is going to be good. My mouth waters just thinking about them. This recipe requires pitted dates and melted chocolate, that's it. The result is a heavenly candy that melts in your mouth. The combination of the sweet sticky dates with the rich dark chocolate is extra special. You can, if you like, stuff your pitted dates with an almond, or even peanut butter. But I think that detracts from the simple combination of fruit and chocolate that makes this candy a classic.
Ingredients:
20 Medjool Dates
12 ounces dark chocolate, cut in small pieces