Turkey Bacon Ranch Sandwich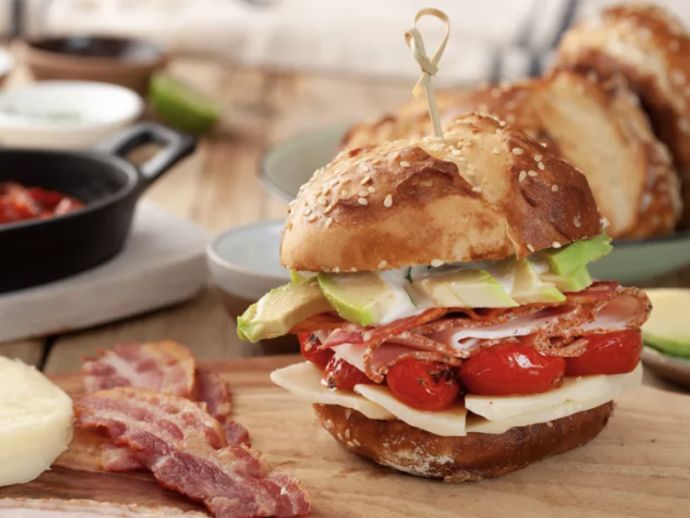 A turkey bacon ranch sandwich may not be your go-to at home when it's so easy to get the classic deli staple anytime, anywhere. But think about it this way: When you make it yourself—sourcing local, fresh, and organic ingredients—you're able to create a sandwich that not only tastes better, but is better for you.
This sandwich features organic smoked turkey, bacon from our local butcher, organic provolone sourced from Wisconsin, homemade ranch, a pretzel bun from the bakery, and locally-grown tomatoes and avocados.
Ingredients
For the Tomatoes
1 cup cherry tomatoes
2 tablespoons olive oil
1 pinch salt
1/4 teaspoon herbs de Provence
For the Buttermilk Ranch
1 tablespoon buttermilk
1 1/2 teaspoons mayonnaise
1 pinch dill, chopped
1 pinch mint, chopped
1 pinch basil, chopped
1 pinch cilantro, chopped
1/2 teaspoon lime juice
Salt, to taste
Freshly ground black pepper, to taste
For the Sandwich
1 pretzel bun
2 slices provolone cheese
2 tablespoons roasted tomatoes
1/3 pound smoked turkey, sliced medium-thick
2 slices bacon, cooked
1/2 avocado, sliced