Perfect Lemon Scones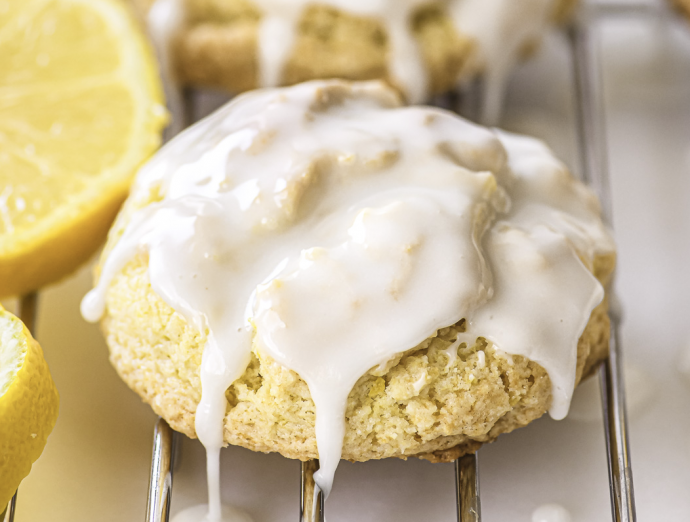 The perfect lemon scone has a slight crunch, a soft plush interior, a pronounced lemon aroma, and a kick-ass tangy lemon glaze!
For lemon scones I recommend using regular lemons. This is one case where I don't recommend mellow Meyer lemons. Meyer lemons are amazing for some recipes like lemon curd, lemon pudding, or lemon bars. But they have a very thin peel, and aren't the best for baked goods where I want to utilize lots of lemon oil packed zest for flavor.
Ingredients:
1/2 cup granulated sugar
zest from one lemon, peeled with a serrated vegetable peeler (you want the yellow part, not the bitter white pith.), See my post on How to Make Lemon Sugar for details.
2 cups all purpose flour
1 Tbsp baking powder
1/2 tsp baking soda
1/2 tsp coarse salt
1/2 cup cold butter
1 cup heavy cream
1 tsp vanilla or almond extract
LEMON GLAZE
1 1/2 cups confectioner's sugar
lemon juice