Chicken Parmesan Stuffed Shells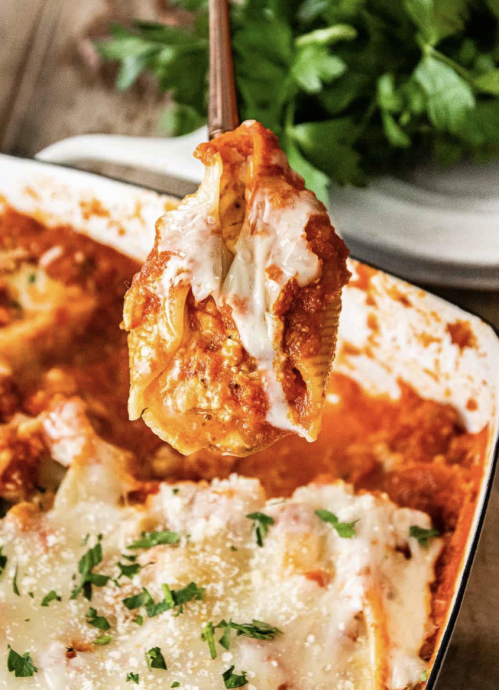 Chicken Parmesan Stuffed Shells are flavorful, cheesy, and wonderfully filling. They're a family favorite dinner that's easy to make!
This whole weeknight meal is easy to make in just 40 minutes. The flavors of chicken parmesan all come together in this crowd-pleasing meal. With chopped crispy chicken tenders, Italian seasoning, fresh marinara sauce, and delicious melty cheese all stuffed into a giant pasta shell, it's simply the perfect meal!
The delicious dinner has been a huge hit with everyone who's tried it. The gooey melty cheese and crispy chicken are favorite flavors with kids. Plus, the giant shells are always a fun new way to serve a meal. But adults also love Chicken Parm Stuffed Shells. You don't have to be a kid to love melty cheese, comforting pasta, and crispy chicken. It's pretty much always going to be a classic.
Ingredients:
12 ounces jumbo pasta shells
2 cups chicken tenders , chopped
3 cloves garlic , minced
1 teaspoon Italian seasoning
1/2 teaspoon kosher salt
1/4 teaspoon coarse ground black pepper
14 ounces canned diced tomatoes
3 cups marinara sauce
1/4 cup tomato paste
1 1/2 cups mozzarella cheese , shredded
1/2 cup grated parmesan cheese
2 tablespoons fresh parsley , minced