Pasta Primavera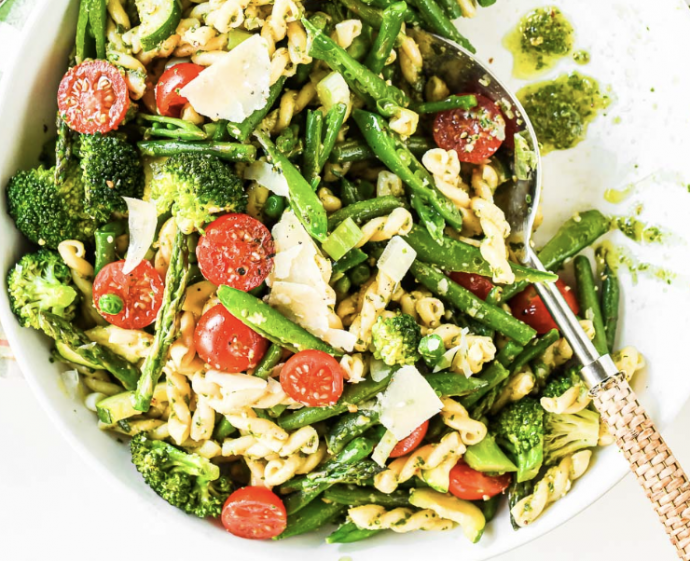 Pasta primavera is a springtime pasta made with fresh veggies and a vibrant pesto sauce. Serve it hot, room temp, or cold!Treat yourself to a vibrant and fresh pasta dish with this Pasta Primavera. Packed with colorful vegetables like bell peppers, zucchini, and cherry tomatoes, this pasta dish is both visually appealing and delicious. Tossed in a light and flavorful sauce, every bite of this primavera pasta is bursting with freshness and goodness. Serve it as a main course or a side dish for a satisfying and wholesome meal.
Ingredients:
1/2 lb shaped pasta, I used Gemelli, but fusilli or bowties would be great, too.
1 cup basil pesto,
1 Tbsp olive oil
1 cup green beans, cut into 2 inch pieces
1 cup slender asparagus, cut into 2 inch pieces
1 cup small broccoli florets
1 small zucchini, halved and sliced into half moons
1 cup pea pods, sliced on the diagonal
4 scallions, sliced, both white and green parts
1 cup halved cherry tomatoes
1/3 cup freshly grated Parmesan cheese, Romano or Asiago will also work.