Creamy Chicken Pesto Pasta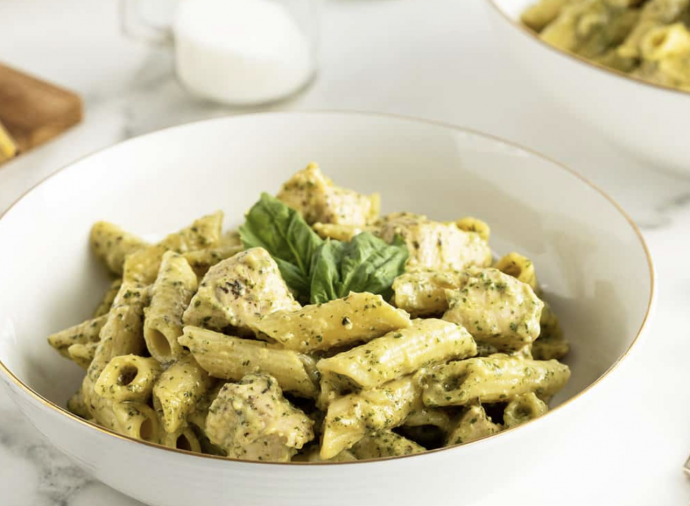 This decadent skillet creamy chicken pesto pasta is the perfect easy-to-make comfort food that your whole family will love. Healthy, satisfying, and incredibly filling, this is a great recipe to keep on hand for when you next make pesto!
Don't forget to make your own Italian Seasoning to use in your cream chicken pesto pasta! You could also try making your own Basil Pesto for this recipe!
Ingredients:
Seasoned Chicken Breast
1-2 Tablespoons olive oil
2-3 teaspoons Italian seasoning
salt and pepper
3 large boneless skinless chicken breast cut into bite-sized pieces
Pesto Sauce
3 Tablespoons butter
1 Tablespoon minced garlic
1/4 cup all purpose flour
1 1/4 cups chicken broth
1 cup half and half cream
1/4 cup freshly grated Romano cheese
½ cup basil pesto more to taste if desired
fresh torn basil leaves for garnish