Pumpkin Baked Oatmeal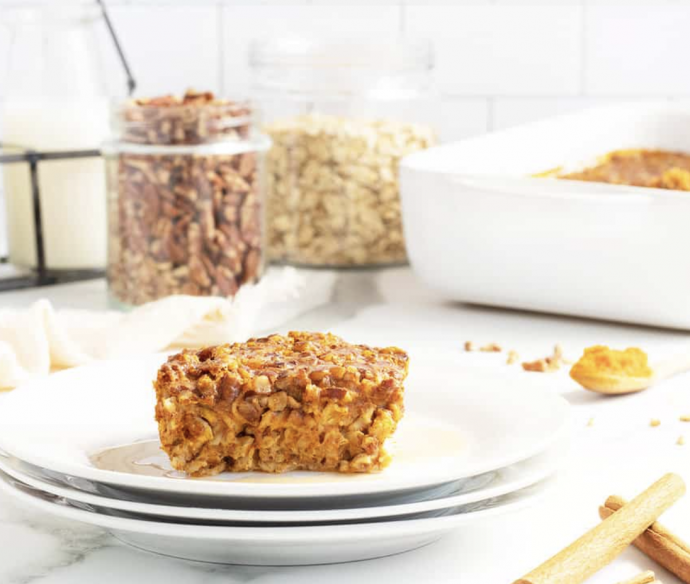 Oatmeal is the classic breakfast meal for a reason – full of fiber and great for you, it is a wonderful way to start the day. However, with a little bit of pumpkin and some sweet flavors, it could become so much better.
Oatmeal is one of the healthiest ways to start your day. However, you might not always feel like making yourself a steaming bowl of oatmeal topped with fruit.
Sometimes you just get those days when you want something quick that you can grab from the kitchen to start your day. Although you also do not want to miss out on the benefits of healthy oatmeal.
This pumpkin-baked oatmeal recipe is the perfect solution to your breakfast problem. Batch cook a tray of these pumpkin oatmeal squares at the weekend, and you have a delicious, quick, and healthy breakfast that you can enjoy all week.
Pair your pumpkin-baked oatmeal squares with a mug of coffee, and you have a power breakfast to set your day off right.
Ingredients:
1 cup pumpkin puree
2 cups milk
1/4 cup maple syrup
1 egg
1 teaspoon vanilla extract
1 tablespoon melted butter
2 cups rolled oats
1 teaspoon baking powder
2 teaspoons pumpkin pie spice
1/2 teaspoon salt
1/2 cup chopped pecans, divided in half