Mexican Cinnamon Cookies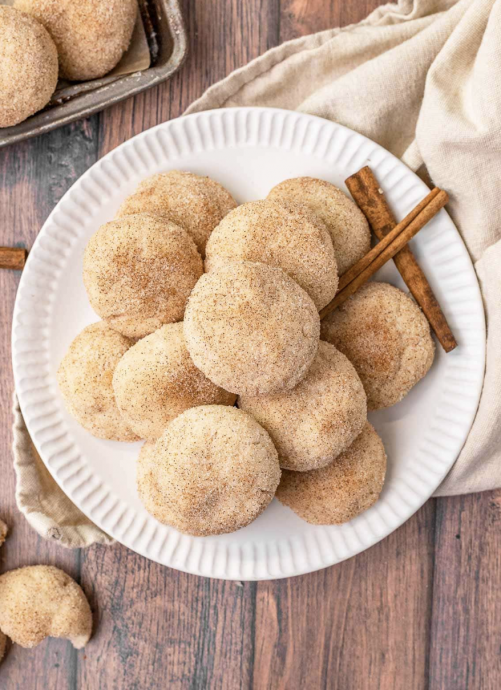 Easy Mexican Cinnamon Cookies are a melt in your mouth buttery cinnamon flavored sugar cookies recipe with a crunchy cinnamon-sugar coating.
These Cinnamon Sugar Cookies may be easy to make with everyday pantry ingredients but they taste unlike any cookie you've had before! Basic Sugar Cookies get amped up with ground cinnamon then the buttery cookie gets more warm spice with a cinnamon-sugar coating. The are like a churro baked into a sugar cookie but with extra buttery goodness. The sugar coating sparkles on top of the Mexican Cinnamon Cookies, making these simple, delightful cookies beautiful enough for any special occasion too.
Ingredients:
1 large egg , room temperature
1 cup shortening
1 cup unsalted butter , softened
3/4 cup sugar
4 cups flour
1 tablespoon baking powder
2 teaspoons ground cinnamon
1/8 teaspoon salt
To Finish:
3/4 cup sugar
1 tablespoon ground cinnamon