Keto Low Carb Pumpkin Macaroons (Gluten Free, Almond Flour Free)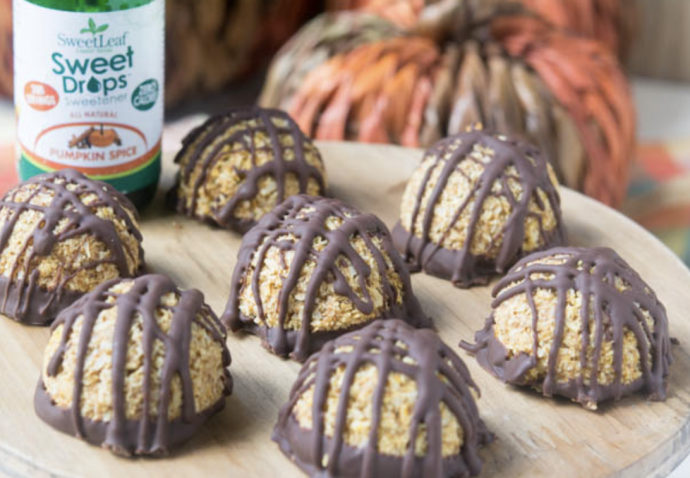 These Easy Pumpkin Cookies are a delight to make and enjoy this holiday season. Just a few ingredients for these gluten free, low carb, keto, nut free, sugar free macaroons!
It's just the start of pumpkin season so let's begin with an easy keto recipe! Just 6 ingredients, not including salt, and just 15 minutes of baking time for a delicious pumpkin keto cookie recipe! Super easy keto recipe and also just plain delicious, but if you're just not into pumpkin I do also have an easy keto vanilla coconut macaroon you might like.
Ingredients:
4 egg whites
¼ teaspoon salt
½ teaspoon cream of tartar
1 teaspoon pumpkin liquid stevia
2 tablespoon heavy cream
2.25 cup unsweetened shredded coconut
4 ounces pumpkin puree
2 teaspoon pumpkin spice
Optional Topping
2 ounces sugar-free chocolate melted for drizzling