Seared Scallops in Lemon Butter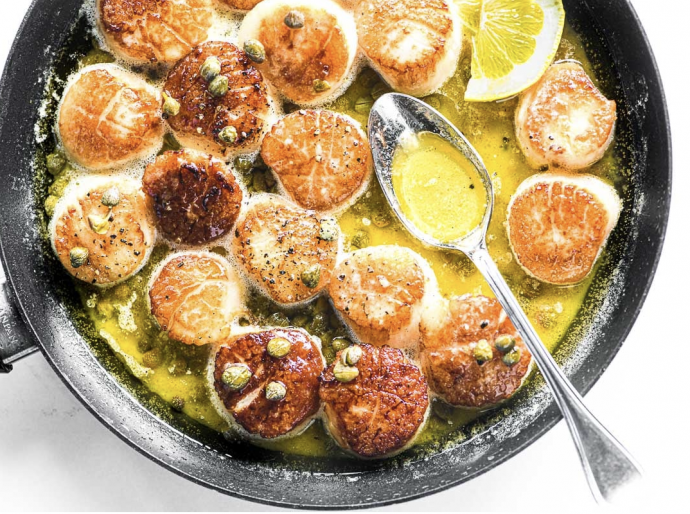 Seared scallops in lemon butter is a mouthwatering (and low carb) restaurant quality meal that you can have on the table in 20 minutes.
Seared scallops is the perfect example of a meal you don't plan for. It happens on the spur of the moment when you spot beautiful sea scallops at your market or grocery store. Maybe they look extra fresh that day, or they're on a manager's special. The first thing you need to know: they cook in minutes. The second thing? You only need 2 or 3 ingredients to make a simple delicious pan sauce.
Ingredients:
1 lb dry sea scallops
olive oil
sea salt and fresh cracked black pepper
1/2 cup unsalted butter
1/4 cup fresh squeezed lemon juice. Note: this makes a very lemony sauce, feel free to reduce the amount of lemon juice to your taste.
2 Tbsp capers