Lemon Blueberry Bundt Cake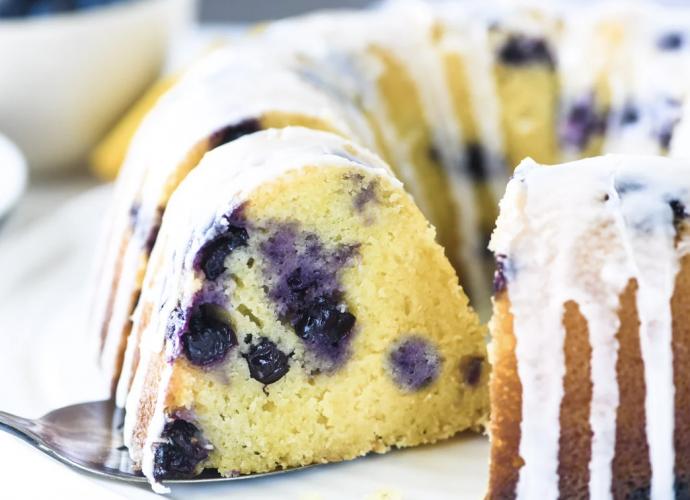 A lemon blueberry bundt cake is a moist breakfast or tea time cake that combines tart citrus with bursts of juicy berries. It's one of those cakes that looks as good as it tastes.
As far as spring cakes go, the lemon blueberry bundt cake reigns supreme. It's bright and cheerful, and everyone loves the flavor combination. This one has all the qualifications to be the perfect potluck or brunch centerpiece. It looks lovely on a plate with the shiny glaze dripping down all sides, but even prettier once you remove a slice to reveal the moist texture of the vivid yellow cake dotted with berries. The anthocyanin pigments in the fruit turn from blue to vibrant purple as they react with the acidic lemon in the cake~ it's a looker!
Ingredients:
2 cups all purpose flour
2 1/4 tsp baking powder
1/2 tsp salt
2 cups blueberries (make sure they are dry)
3/4 cup whole milk
1/4 cup lemon juice
1 tsp lemon extract (you can also use vanilla)
1 1/2 cups (that's 3 sticks) unsalted butter, at room temperature
1 1/2 cups granulated sugar
3 Tbsp zest, from 2 large lemons
6 large eggs, at room temperature
LEMON GLAZE
2 cups confectioner's sugar
3-4 Tbsp lemon juice