Caprese Grilled Cheese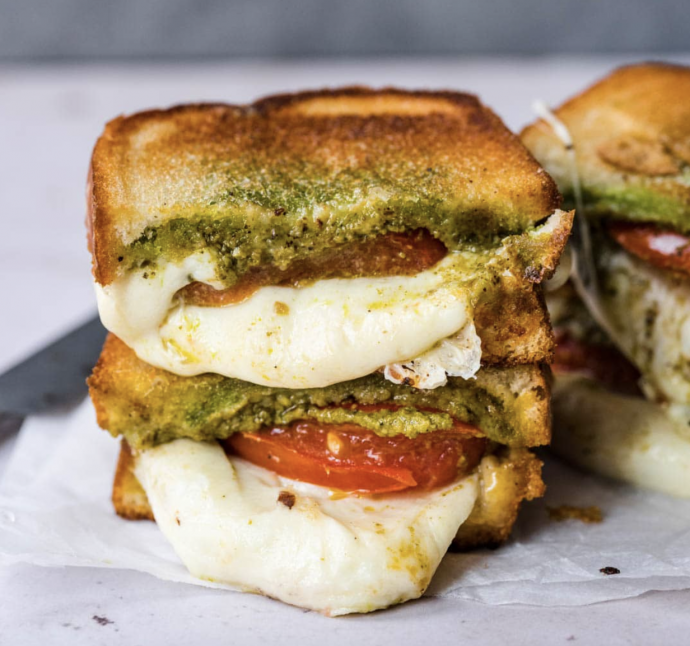 Caprese Salad is a traditional Italian dish made by layering fresh mozzarella and ripe tomatoes, then topping them with fresh basil leaves and dressing. The delightful salad is perfect for enjoying as a side dish, particularly in the summer when it's quite refreshing. This recipe is inspired by the same traditional Italian flavors but transforms them into a comforting sandwich.
If you're a Caprese lover, then this sandwich is sure to be a new favorite. The combination of melty cheese, juicy tomatoes, and toasty bread is the perfect way to get the best parts of both grilled cheese and Caprese Salad in one recipe.