Easy Focaccia Bread Recipe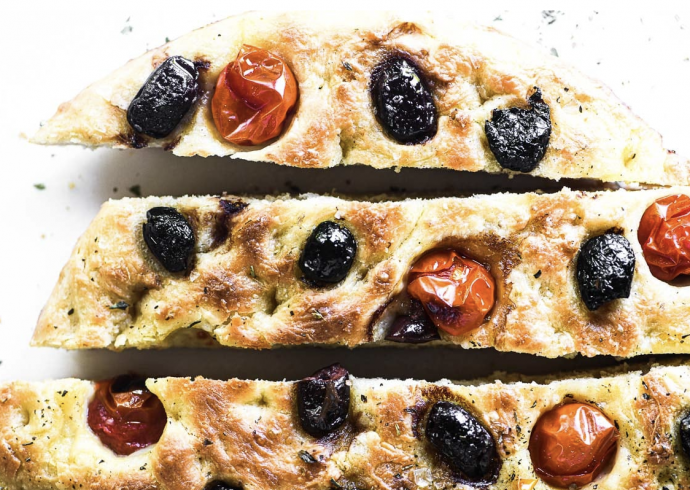 My famously easy focaccia bread recipe baked up in a skillet and topped with juicy tomatoes and olives ~ change the toppings out to suit your taste!
If I had to assign a season to focaccia bread, it would have to be summer. For one thing, it's practically effortless to make, and goes so well with all the Mediterranean food we're loving right now. This easy focaccia bread recipe is baked up in a cast iron skillet for a pretty round shape that makes a lovely presentation. Slice it into strips or wedges, it's your call.
Ingredients:
4 cups all purpose flour
2 1/4 tsp or a 1/4 ounce packet of instant or regular dry active yeast. I use instant yeast.
2 tsp kosher or sea salt plus more for sprinkling
2 Tbsp extra virgin olive oil, plus more for topping the dough
2 cups warm water (not hot!)
12 cherry tomatoes, approximately.
24 black olives, approximately. Oil cured or Kalamata will have the most flavor.