Salt and Vinegar Zucchini Chips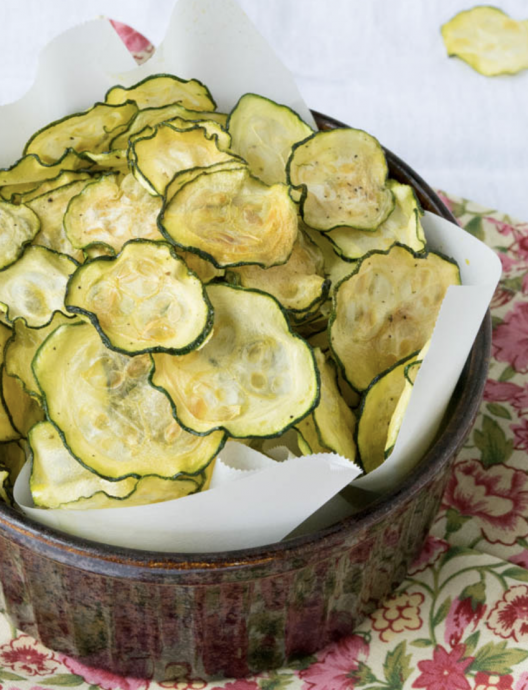 These Easy Crispy Salt and Vinegar Zucchini Chips are gluten free, grain free, keto and low carb too! You can make them in a dehydrator, oven or air fryer!
The key to making a real good crispy chip out of zucchini is all in how you slice it. Use a mandolin or food processor to get the slices as thin as possible.
Toss with my other ingredients and you'll be in denial how fantastic these are!
My favorite and preferred method for making crispy chips is always the dehydrator above the other cooking options. The oven is good and the air fryer is quicker but the dehydrator makes them the crispiest zucchini chips.
Ingredients
8 ounces zucchini thinly sliced, about 2 medium, stems removed
2 tablespoons extra virgin olive oil or avocado oil
2 tablespoons white balsamic vinegar
2 teaspoons coarse sea salt