Cauliflower Cheese Bread Recipe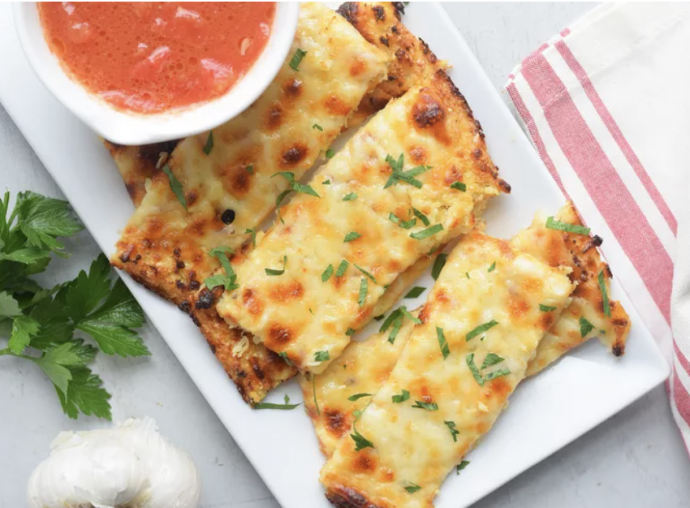 Cauliflower cheese bread is a delicious garlic bread substitute that won't make you miss the carb-loaded original. They're a great gluten-free side option to your favorite Italian dishes like chicken or eggplant Parmesan. It also goes well with Buffalo wings and jalapeno poppers on your game day snack table. The recipe is keto-friendly and is perfect for those adhering to a low-carb diet. Plus, it's full of vegetables but tastes like a garlic and cheese explosion.
The recipe sounds like it might be complicated or that it has a lot of ingredients, but it's extremely simple with only a few steps and less than ten ingredients. No additives or flours—just cauliflower, eggs, spices, and cheese! All you need is a food processor and a baking sheet. In less than 30 minutes you can have this crave-worthy appetizer. It's one of the many delicious recipes you can make with cauliflower.
Ingredients:
1 large head cauliflower
2 large eggs
3 cups shredded mozzarella, divided
1/2 cup grated Parmesan cheese
1 teaspoon garlic powder
1/2 teaspoon dried oregano
1/2 teaspoon salt
1/2 teaspoon freshly ground black pepper
2 tablespoons unsalted butter
3 cloves garlic, minced
Crushed red pepper flakes, optional
Parsley, chopped, optional
1 cup marinara sauce, for dipping