Mozzarella Stuffed Meatballs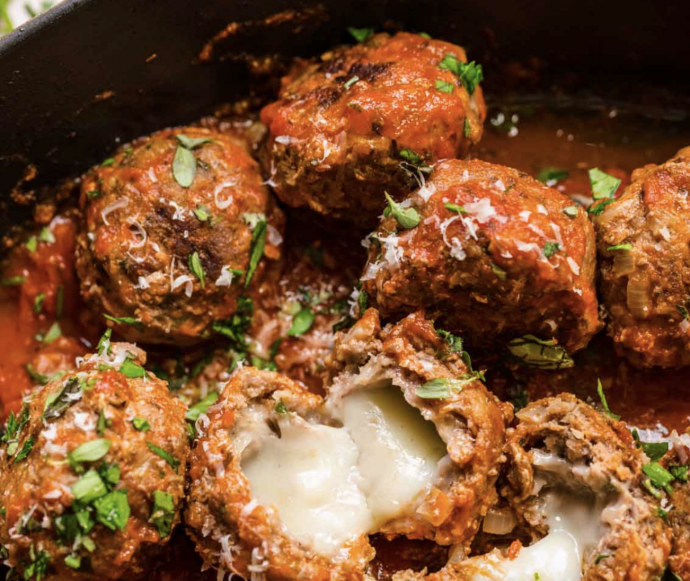 Mozzarella Stuffed Meatballs are cheesy, melty Italian meatballs perfect for appetizers or topping your favorite Italian main dish. Made easily in an hour!
If you are a lover of cheese (as many readers on this site are), then you are going to really enjoy these Mozzarella Stuffed Meatballs. These easy, tasty morsels are packed with melty, cheesy, Italian seasoning in every bite. They are a dream for Italian food lovers, and will be so impressive to your guests.
Serve Mozzarella Stuffed Meatballs at your next pot luck. Keep them warm in a slow cooker with sauce and guests will keep coming back for more. Serve the meatballs on an appetizer platter with sauce on the side, or spoon a small amount of sauce on each one. Sprinkle with parmesan cheese and fresh chopped parsley for a beautiful presentation.
Ingredients:
2 pounds ground beef , 80/20
1/2 onion , finely chopped
1 egg
1/2 cup Panko bread crumbs
1/2 cup parmesan cheese , freshly grated
1/4 cup fresh parsley , chopped
2 tablespoons fresh basil , or 1 teaspoon dried basil
2 teaspoons coarse ground black pepper
3/4 pound mozzarella cheese
Butter or oil , for cooking
Marinara Sauce , for serving