Campfire Cherry Hand Pies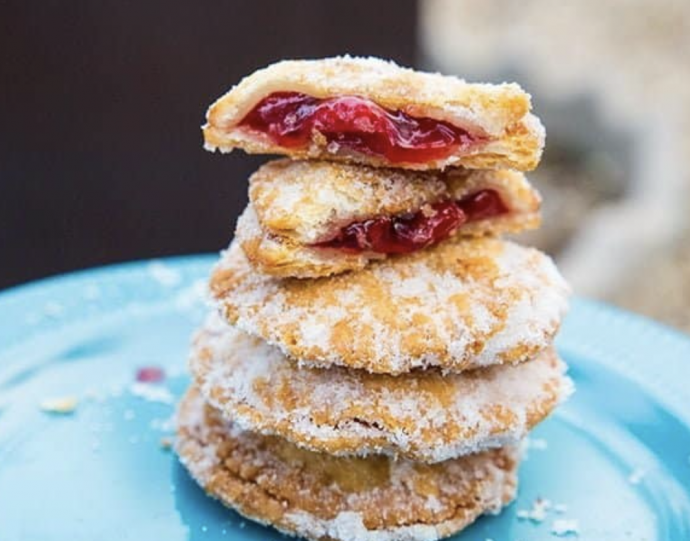 The combination of flaky pastry filled with luscious cherry filling is simply irresistible. With each bite, you'll experience the perfect balance of tartness and sweetness, making these hand pies an absolute favorite for kids and adults alike.
Best of all, these campfire cherry hand pies are easy to prepare ahead of time, and cooking them over an open flame adds a touch of rustic charm to your camping experience. So, whether you're out in the wilderness or simply enjoying a backyard bonfire, these handheld delights are sure to make your campfire gathering extra special.
Ingredients
1 package of pre-made pie crusts that rolls out not in a pie plate (has two pie crusts per package)
1 small can of cherry pie filling
1/4 cup white sugar
Also needed: cast iron pan vegetable oil and paper towels