Grilled Sausage and Peppers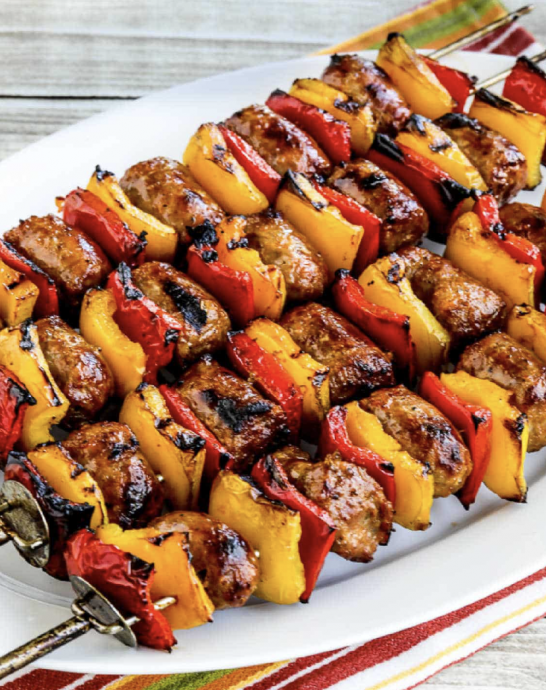 The combination of juicy sausages and colorful bell peppers, all cooked to perfection on the grill, creates a delightful medley of tastes and textures. The smoky char from the grill adds a delicious depth of flavor that elevates this simple dish to a whole new level.
As the sausages sizzle and the peppers become tender and slightly caramelized, the enticing aroma will draw everyone to the grill. It's a feast for the senses that promises to satisfy even the heartiest of appetites.
With minimal preparation and easy cleanup, Grilled Sausage and Peppers is the ideal choice for a stress-free yet utterly satisfying meal. Serve it in a toasted bun or alongside a crisp green salad for a complete and utterly delicious summer dining experience.
Ingredients:
one 19 oz. package Johnsonville Hot Italian Sausage
2 large red bell peppers
2 large yellow bell peppers
1/4 cup Newman's Own Olive Oil and Vinegar Dressing