Cotton Candy No Churn Ice Cream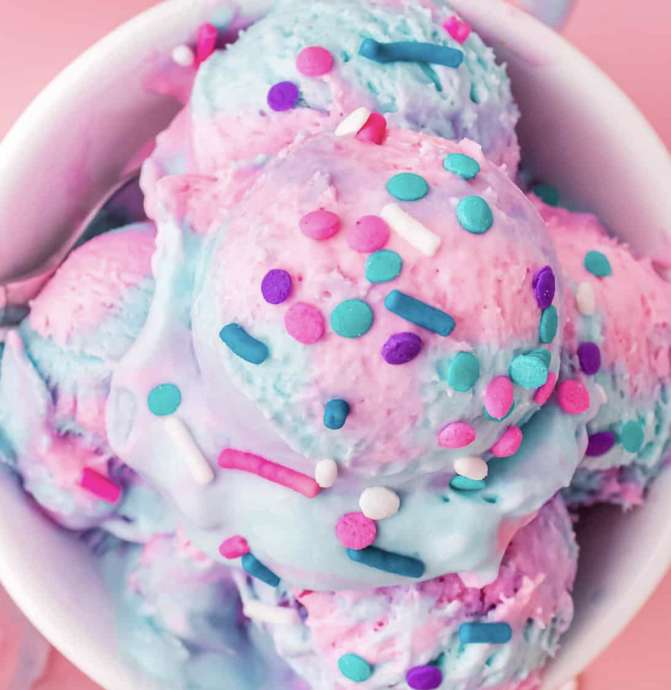 Rich and creamy ice cream is flavored with cotton candy extract, and dyed vibrant "cotton candy style" colors, for a fun summer dessert. This frozen treat is so simple to make, and no ice cream maker is required!
Making homemade ice cream is deceptively simple, and most of the time is spent just waiting for it to freeze.
Plus, this cotton candy ice cream recipe doesn't use an ice cream maker – so you can absolutely make this, with no fancy tools required!
As a bit of an ice cream connoisseur, I can attest that homemade ice cream tastes SOOOO much better than store-bought.
Ingredients
1 1/2 cups heavy whipping cream cold
1 cup whole milk cold
1 cup granulated sugar
1 tsp cotton candy flavor extract
1/2 tsp vanilla extract
2 – 3 drops red or pink food dye coloring
2 – 3 drops blue food dye coloring
sprinkles for garnish