Caprese Pasta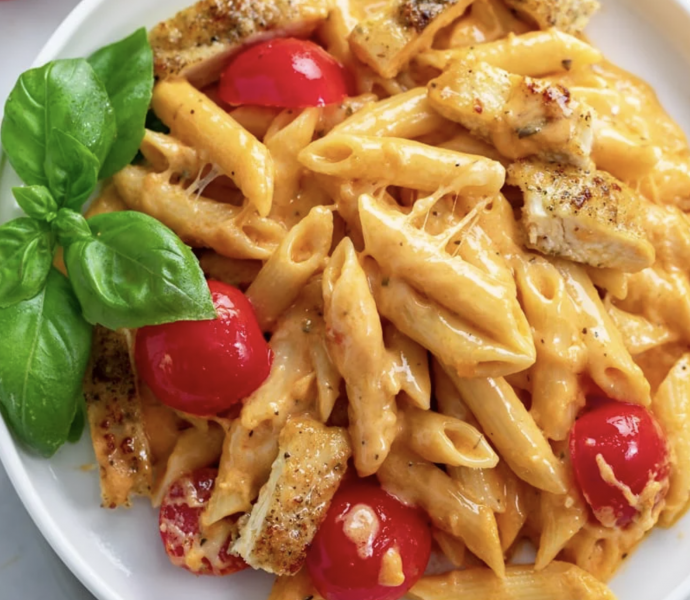 This Creamy Caprese Pasta has a delicious tomato cream sauce with mozzarella, Parmesan, seared chicken, fresh tomatoes, and basil. It also has the best seasoning combination, your family will love this meal!
Ingredients:
Chicken
1 large boneless skinless chicken breast
2 teaspoons Italian seasoning
Salt/Pepper
1/3 cup flour
1-2 tablespoons olive oil
Pasta/Sauce
½ cup dry white wine, see notes
3 tablespoons butter
3 cloves garlic, minced
2 tablespoons flour
1 tablespoon tomato paste
1 ¼ cups half and half, half cream half milk
¾ cups chicken broth
½ cup Parmesan, grated
1 cup cherry tomatoes, halved
5 oz. Mozzarella, cut into cubes. See notes.
½ lb. penne
Seasonings
½ teaspoon dried basil
½ teaspoon dried oregano
1 teaspoon onion powder
½ teaspoon mustard powder
For Serving
Fresh basil
Balsamic Glaze, optional