Summer Vegetable Salad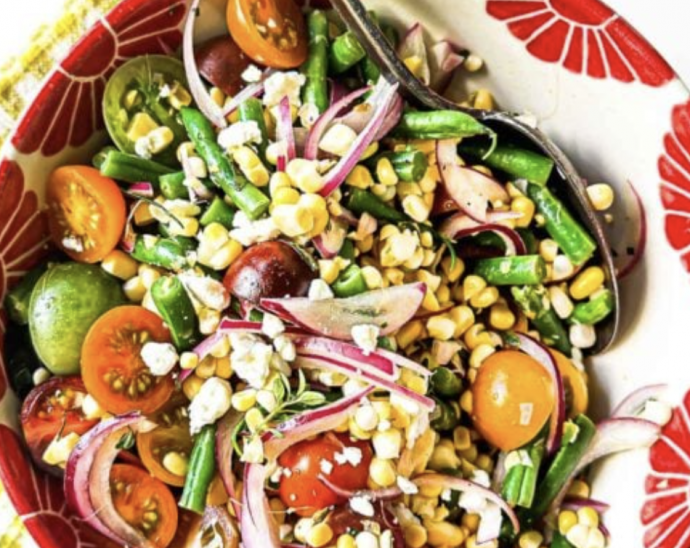 My colorful vegetable salad can handle any bumper crop summer throws your way ~ this crunchy salad is so healthy and delicious!
A veggie salad made with the best summer has to offer ~ from juicy corn to jewel-toned cherry tomatoes and crisp tender green beans ~ this is a gem of a summer salad!
This is the kind of salad that's made for high summer when even supermarket produce looks top notch. Even better if you have access to garden fresh veggies from your backyard, farm stand, or farmers market.
Ingredients:
4 ears sweet corn, kernels removed
2 cups green beans, trimmed and cut into 2 inch pieces
1/2 medium red onion, cut into thin slivers
1 pint small cherry tomatoes
1/4 cup basil, cut in thin ribbons
1/3 cup crumbled goat cheese
DRESSING
1/4 cup extra virgin olive oil
3 Tbsp white wine vinegar
a good pinch each of kosher salt and pepper
1 Tbsp finely minced shallot
1 Tbsp fresh snipped chives and thyme leaves