Air Fryer Quesadilla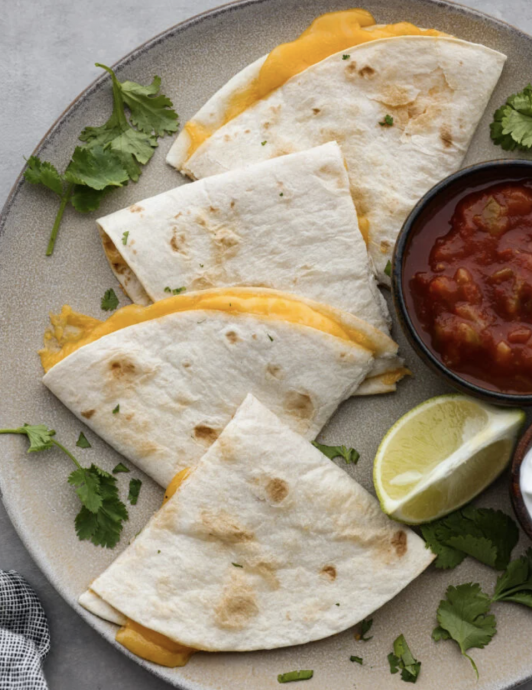 This air fryer quesadilla recipe is the BEST and ONLY way to make a quesadilla. A perfectly crisp tortilla on the outside bursting with cheesy goodness on the inside, you will love how easy you can make a quesadilla in just minutes!
Making quesadillas in the air fryer is literally life-changing! They cook evenly, the melty cheese is delicious, and the tortilla has a crispy golden texture that results in a restaurant-status quesadilla. This is an easy weeknight meal idea that can be made complete with salsa, rice, and beans.
Ingredients:
2 8-inch flour tortillas
1 cup Colby-jack cheese, shredded