Vegan Sweet Potato Veggie Burgers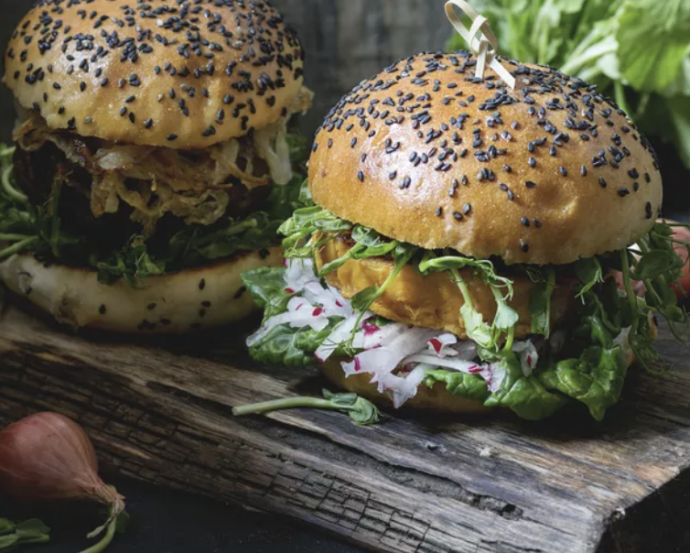 This is not your average veggie burger recipe—it's a sweet potato burger! A sweet potato veggie burger, that is. Packed full of lots of healthy ingredients, these oven-baked sweet potato burgers are truly inspired by Southern cooking—they're made from sweet potatoes, quinoa, maple syrup, pecans and kale and absolutely no meat, eggs, or dairy. This is a good one to bookmark if you need an idea to use up some leftover cooked or mashed sweet potatoes, or even if you have leftover cooked quinoa on hand.
This recipe is vegetarian, and, as long as you use a vegan margarine or vegan butter substitute, they are vegan as well. All of the ingredients are gluten-free, but obviously, if you are planning to serve them on hamburger buns, you'll need to find some which are gluten-free if you're cooking for anyone with wheat and gluten sensitivities.
Ingredients
3 medium sweet potatoes, about 1 1/2 pounds
3/4 cup water
1/4 cup uncooked quinoa
2 tablespoons vegan butter, or butter, divided
2 tablespoons maple syrup, divided
1/8 teaspoon cayenne pepper
1 cup chopped kale
1/2 cup dry roasted pecans, chopped
1/2 teaspoon salt, plus more to taste
1 small sweet onion, very coarsely chopped
Freshly ground black pepper, to taste
4 hamburger buns