Garlic Butter Shrimp And Grits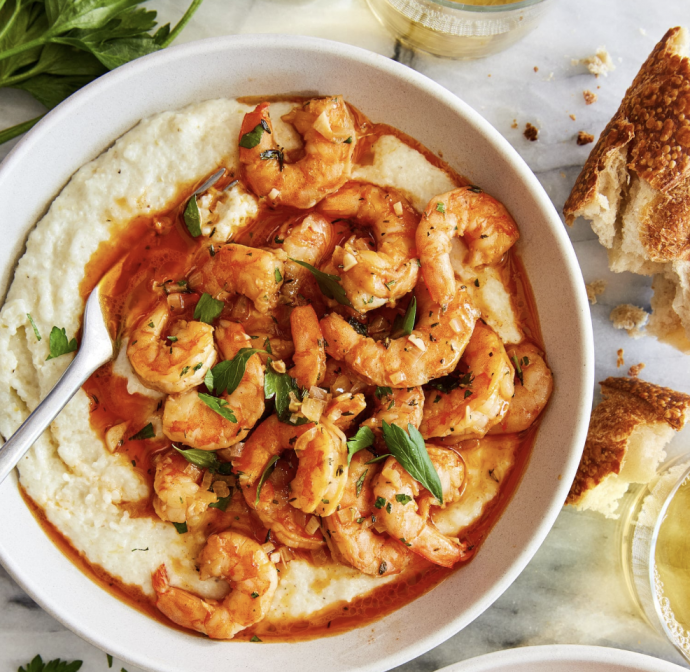 Speedy comfort food at its best! Perfectly garlicky, buttery shrimp served with the creamiest grits!
This is my new favorite speedy meal. And I know it looks super fancy and impressive and maybe even somewhat intimidating, but it is truly the quickest weeknight meal you can whip up during those busy weeknights.
First you'll need some quick cooking grits, except we're going to doctor it up a bit using chicken stock and milk, adding a little more flavor and creaminess here. Then you'll need some shrimp, a good amount of butter, garlic, lemon, paprika, thyme and some white wine. This cooks super super fast so be sure to keep a close eye on it.
Ingredients:
1 cup quick cooking grits
2 cups chicken stock
2 cups whole milk
Kosher salt and freshly ground black pepper, to taste
8 tablespoons unsalted butter, divided
1 shallot, minced
3 cloves garlic, minced
1 tablespoon chopped fresh thyme leaves
1 teaspoon paprika
¼ cup dry white wine*
2 teaspoons Worcestershire sauce
1 ½ pounds medium shrimp, peeled and deveined
3 tablespoons chopped fresh parsley leaves, divided
1 tablespoon freshly squeezed lemon juice