Tangy Coleslaw With Vinegar Dressing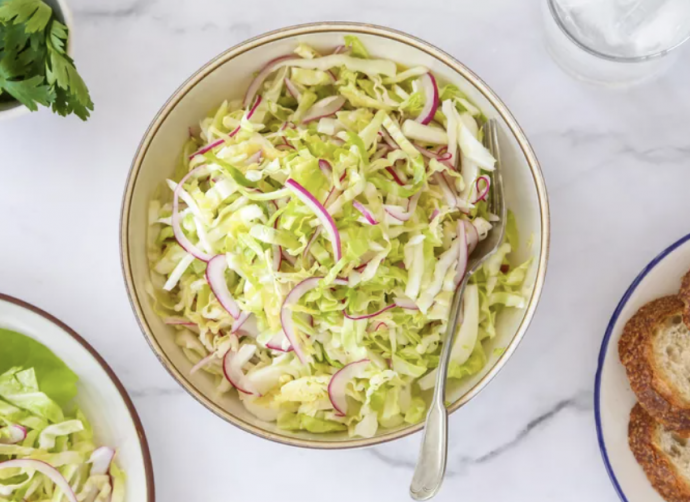 Switch up your coleslaw recipe so that instead of it being the forgotten condiment on your BBQ table, it becomes the star of the show. Coleslaws are thought of as just a side dish that adds some tang or creaminess to your plate, offering some balance of flavor. They are never thought of as salads on their own. Our recipe for a tangy and perfectly crunchy coleslaw might change your mind.
The hot dressing wilts the cabbage somewhat and acts as a marinade but leaves the shredded cabbage with the perfect amount of crunch so that it doesn't become a soggy mixture but a vibrant and fresh addition to your menu. Assembled in minutes, the cabbage needs to be chilled for a few hours before serving so it's cold and delicious.
Ingredients

For the Slaw:
1 head cabbage, shredded; or about 1 1/2 to 2 pounds of packaged shredded coleslaw mix
1 medium red onion, quartered and thinly sliced
For the Dressing:
1 cup vinegar
2/3 cup vegetable oil
1 cup sugar
1 teaspoon kosher salt
1 teaspoon dry mustard
1 teaspoon celery seeds