One Pot Spaghetti and Meat Sauce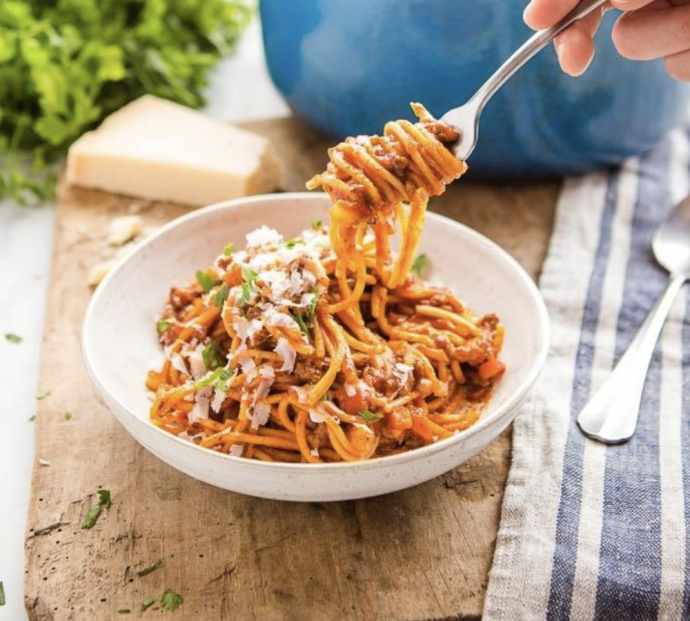 This One Pot Spaghetti recipe is a family favourite weeknight meal! Simple pasta cooked in a beefy tomato sauce, kid-friendly, easy and delicious! Ready in 30 minutes!
This One Pot Spaghetti recipe is so easy to make, we can pretty much make it without thinking! When it comes to how to cook spaghetti, the answer is easy: one pot!
This spaghetti recipe is a one-pot wonder recipe with only one pot to wash at the end of the night, it's super simple and easy to customize to your family's tastes, it's got some hidden veggies in the sauce that add great flavour and texture, and it calls for basic ingredients you probably already have in your pantry, fridge or freezer.
Ingredients:
1 tablespoon olive oil
1 pound lean ground beef
1 large onion diced
3 cloves garlic finely minced
1/2 cup carrots diced
1/2 cup celery diced
1/2 teaspoon dried thyme
1/2 teaaspoon dried oregano
1/2 teaspoon dried basil
1/2 teaspoon salt
1/4 teaspoon pepper
1/4 cup red wine
3 tablespoons tomato paste
1 pound spaghetti noodles
3 cups tomato sauce
3 cups beef stock (or use vegetable stock, if desired)