Nashville Hot Chicken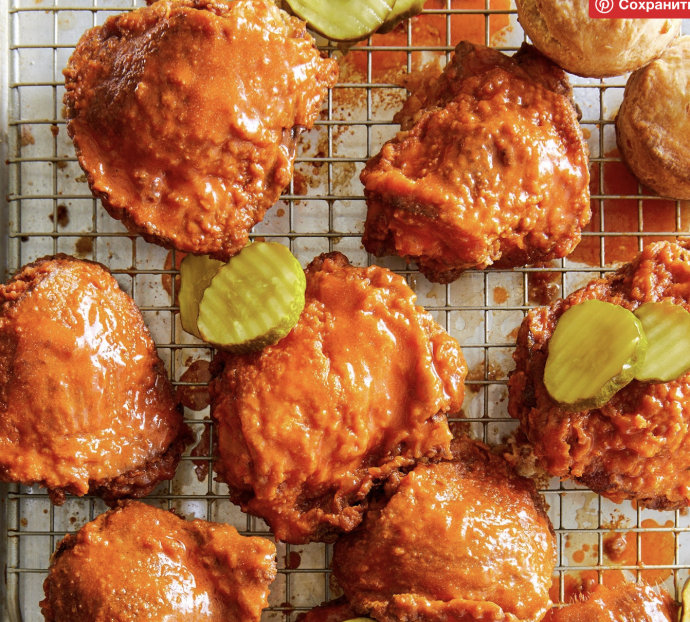 The most perfect crisp, crunchy, saucy fried chicken. Served with a buttery hot sauce, biscuits + dill pickle chips!
It's pretty much how it sounds – heat-packed, crisp-fried chicken from Nashville, Tennessee that you can now make right at home with a buttermilk marinade, a very thorough flour coating for optimal crispness, and a buttery-hot-sauce Nashville finish.
For a milder touch, you can cut down on the cayenne pepper to taste. And you can absolutely use your favorite kind of hot sauce here depending on your preferences/flavor profile.
Ingredients:
Kosher salt and freshly ground black pepper, to taste
2 teaspoons onion powder
1 teaspoon garlic powder
2 cups buttermilk
2 large eggs
4 pounds bone-in, skin-on chicken thighs
4 cups self-rising flour
8 cups canola oil
FOR THE BUTTER MIXTURE
½ cup unsalted butter
¼ cup hot sauce
½ teaspoon cayenne pepper