Grilled Teriyaki Chicken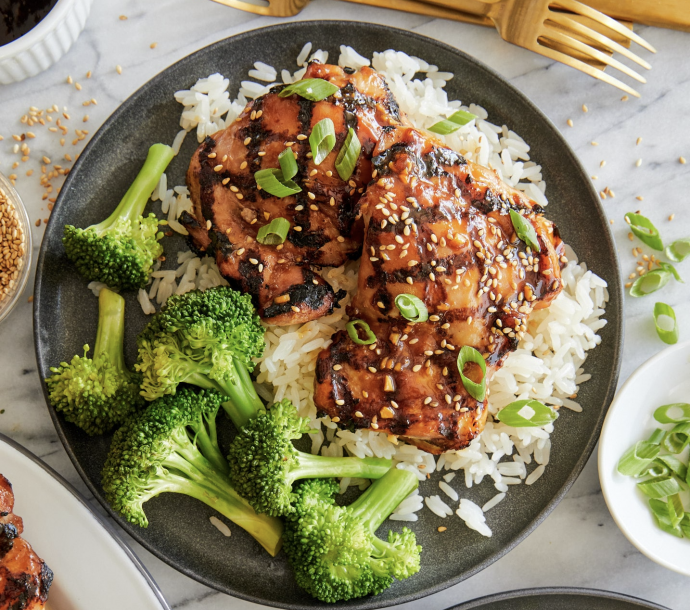 So saucy, so sticky, so so good! And you can prep and marinate everything ahead of time! Serve over rice + veggies.
With an incredibly easy homemade teriyaki sauce, this recipe comes together so quickly and so easily. Sweet, savory, and wonderfully sticky goodness here.
And you can even marinate your chicken (breasts are a great sub if desired) ahead of time, leaving prep work to an absolute minimum when ready to serve. No grill, no problem. A cast iron grill pan or a large cast iron skillet will work beautifully here, especially during those winter month when it's too cold to grill out!
Ingredients:
2 teaspoons cornstarch
½ cup reduced sodium soy sauce
3 tablespoons mirin
2 tablespoons brown sugar
2 tablespoons honey
1 tablespoon freshly grated ginger
3 cloves garlic, minced
2 teaspoons toasted sesame oil
2 pounds boneless, skinless chicken thighs
1 tablespoon canola oil
2 green onions, thinly sliced
1 teaspoon toasted sesame seeds