Perfect Old-Fashioned Peach Pie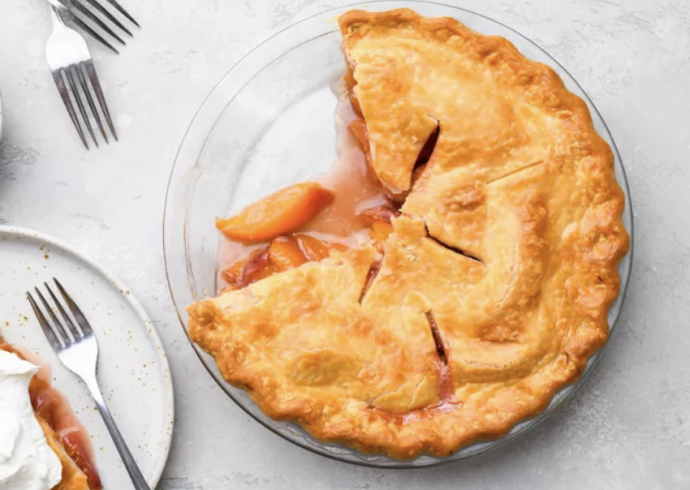 Every bite of this luscious peach pie is a celebration of summer. This pie is not demanding—if you don't have time to make a batch of homemade pastry, make it with store-bought pastry sheets. Peel the peaches or leave them unpeeled—the peach skins soften nicely as the filling cooks. Either way, everyone will fall instantly in love with this pie.
Make It How You Like It
Feel free to put your own special spin on the filling. Add a touch of spice to the pie filling with a dash of ground cinnamon or a combination of cinnamon and nutmeg. Or add a handful of fresh blueberries to the filling for a pop of color and extra flavor. Nectarines are an excellent alternative to peaches since their flavor and texture are so similar.
Ingredients:
2 (9-inch) pie crusts, store-bought or homemade pastry
2/3 cup granulated sugar
1/3 cup light brown sugar, packed
1/3 cup all-purpose flour
1 dash salt
2 1/2 pounds fresh peaches, 6 to 8 peaches, about 5 to 6 cups sliced
1 tablespoon lemon juice
1 tablespoon unsalted butter, diced into small pieces
1 large egg yolk