Pesto Meatballs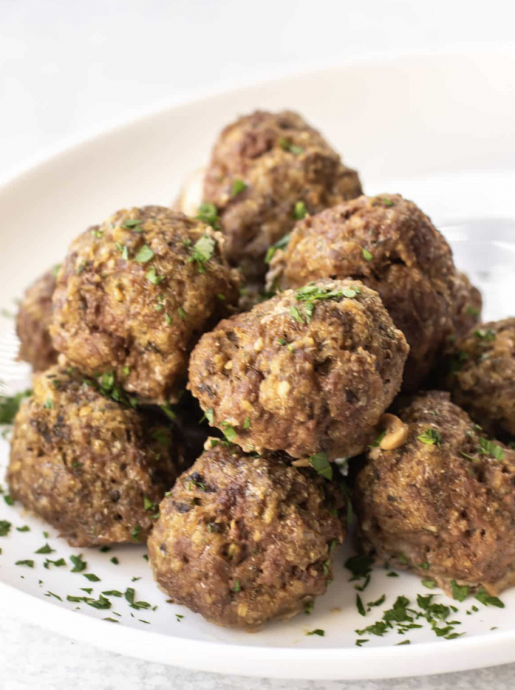 Pesto Meatballs are tender, juicy, and loaded with fresh basil and garlic. This is a baked meatball recipe and you only need 4 ingredients to make it!
Easy pesto meatballs with just four ingredients! They're baked, not fried! And if that's not enough excitement for you, get this: You can make them ahead for weekly meal prep or freeze them so your future self has an easy meal on hand.
Combine the eggs, pesto, and breadcrumbs in a large mixing bowl. Add the ground beef and mix until combined.
Ingredients:
1/2 cup Italian breadcrumbs
2 large eggs
1/4 cup pesto
1 pound 90% lean ground beef